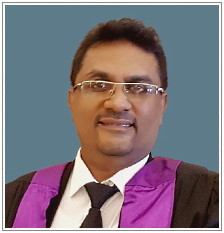 Welcome from the Provincial Director of Health Services!
For more than 20 years, the Provincial Department of Health Services (PDHS CP) has been working to improve and protect the health of the people in the Central Province.
Central Province has a rich tradition in the nation's development of medicine and public health.

We are the home of the country's first medical school outside Colombo, the University of Peradeniya. The PDHS CP was established in 1989 with the implementation of the Provincial Council act in 1989. The PDHS is responsible for the management and effective implementation of the health services, development of policies & guidelines for the Province and also human resource  management.
Today, the PDHS CP builds upon this history to protect  and  ensure that all people living in the Central Province  receive quality health services. The quality of care provided by the consultants, medical officers, nursing  officers,  para medical staff in our hospitals and out-patient facilities cannot be taken for granted. PDHS constantly responds to our institutions recommendations, patient complaints and suggestions and inspects facilities for compliance with the minimum standards. Every day the Department's Preventive health staff, epidemiologists and laboratory staff work tirelessly to detect and contain disease outbreaks. Whether it is food-borne, water borne or vector control , PDHS leads the disease investigation and response to protect our citizens. PDHS also licenses and regulates all the private healthcare facilities in the Province. The emerging diseases such as Dengue and Leptospirosis and new diseases such as A/H1N1 require special attention and multi-sectoral collaborative effort of all stake holders.
The future health will depend on our collective ability to lower the costs through promoting the general population to take positive health decisions adopting  healthier  life styles approach. This will reduce the burden of chronic diseases. The PDHS will strengthen our programs to prevent disease, improve wellness in schools, worksites and communities through the health promotion initiative. Together, we can work to live healthy, happy and productive lives.

Dr. K. A. Shanthi Samarasingha
Provincial Director of Health Services - Central Province